7/13/2017 - July Grandkids Day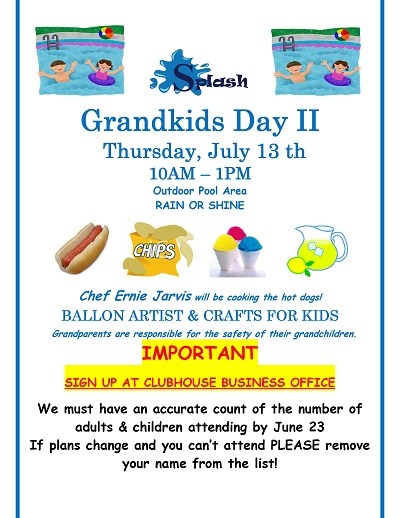 Time: 10:00 AM to 1:00 PM
Location: Lower Lever/Outdoor Pool

Bring you grandkids 10-1pm. Mr. Ernie will be grilling hot dogs/chips/Beverage provided. Swim and do crafts. No Charge Sign up in May for this event




Click Here to add this event to your personal calendar.

Copyright ?1998-2018 AtHomeNet, Inc. All rights reserved.
Neighborhood Website by AtHomeNet