7/26/2017 - Make up Memorial Day Poolside Event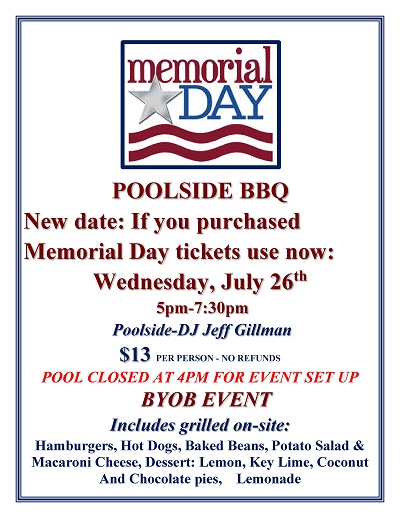 Time: 4:25 PM
Location: Outdoor Pool Event is 5-7.30pm

New date Wednesday, July 26 for Make up Memorial Day. If you will use your same ticket from Memorial Day. IF YOU CAN'T MAKE COME UP AND WE WILL GIVE YOUR CHECK BACK. IF WE GET CANCELS WE WILL THEN OPEN UP TO MORE RESIDENTS .




Click Here to add this event to your personal calendar.

Copyright ?1998-2018 AtHomeNet, Inc. All rights reserved.
Neighborhood Website by AtHomeNet