8/24/2017 - Men's Night Out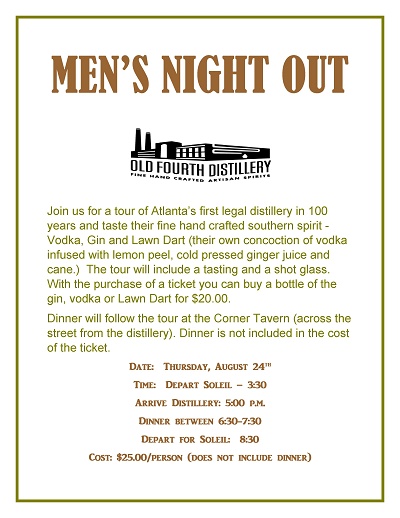 Time: 3:30 PM to 11:00 PM
Location: Old 4th Distillery

Join us for a tour of Atlanta's first legal distillery in 100 years. Taste their vodka, gin and Lawn Dart (their own special concoction). Dinner follows after the tour and tasting.




Click Here to add this event to your personal calendar.

Copyright ?1998-2018 AtHomeNet, Inc. All rights reserved.
Neighborhood Website by AtHomeNet